Sarah Sawyer, M.D.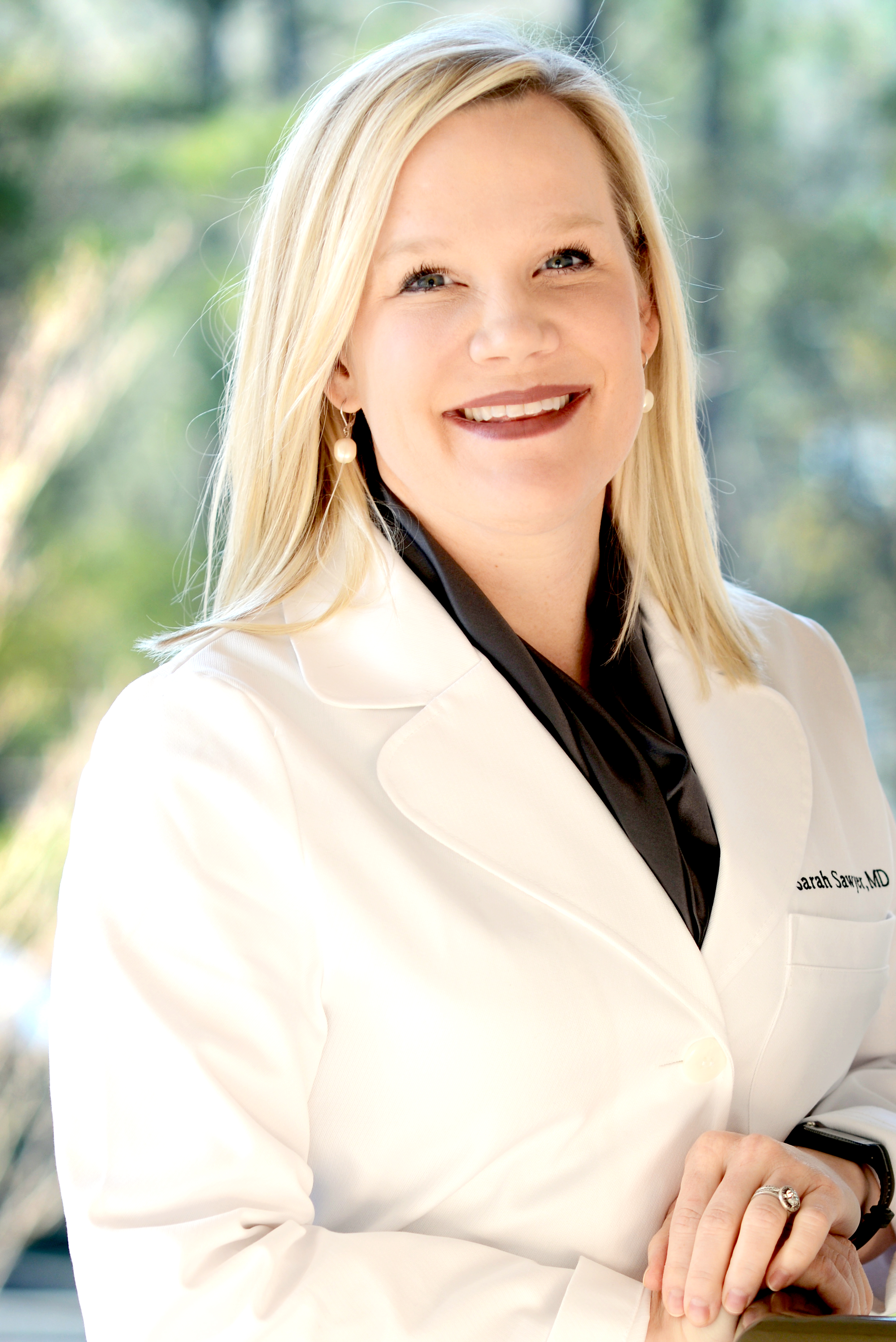 Dr. Sawyer is a fellowship trained and board certified dermatologic surgeon. She specializes in minimally invasive cosmetic procedures.
After attending medical school and finishing residency training at the University of Alabama School of Medicine in Birmingham, Alabama, she received fellowship training in San Diego, California. There she obtained expert skills in laser surgery including tattoo removal, hair removal and skin cancer therapy (both surgical and non-surgical), as well as purely cosmetic procedures including tumescent liposuction, soft tissue fillers and botox, leg vein treatments and care of photoaged skin.
Dr. Sawyer is Board Certified by the American Board of Dermatology and is a member of the American Society of Dermatologic Surgery, the American Academy of Dermatology. the American Society of Laser Medicine and Surgery , the American Acadamy of Cosmetic Surgery and the American Society for Mohs Surgery.

Dr. Sawyer has personally trained numerous physicians on Botox, Radiesse, Restylane, Sculptra, and other non-invasive procedure techniques. Several companies, including Allergan (makers of Botox Cosmetic & Juvederm), and Candela Laser consult with Dr. Sawyer for her expertise in product development and training. Dr. Sawyer was the #1 ranked Botox, Sculptra and dermal filler injector in the state of Alabama in 2009, 2010, 2011,2012 ,2013 & 2014 and achieved diamond status with Allergan. Dr. Sawyer is also the only Doctor in Alabama to acheive platinum status with sanofi aventis, the maker of Sculptra Aesthetic.
Dr. Sawyer operates Alabama's most extensive and comprehensive line of laser devices leading the state in skin rejuvenation, skin resurfacing, fat reduction, body shaping, skin tightening, treatment of age spots, brown spots, sun damage reversal, laser hair removal and laser tattoo removal.
Safe and well-informed patients are the goal for Dr. Sawyer. Patients enjoy the extra time she spends on counseling and educating patients about all their decisions, every step of the way.
Dr. Sawyer resides in Birmingham, is married to Scott Sawyer and has two sons Wyatt & Will.
Click here to view Dr. Sawyer's resume.